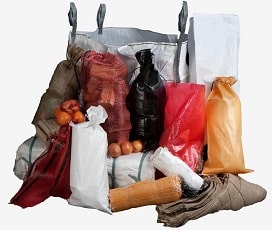 IRELANDS LEADING SUPPLIER OF BULK BAGS,NET BAGS,HESSIAN AND LOTS LOTS MORE....
Due to stock shortages in Ireland caused by Covid 19 factory shutdowns around the world, we are having to stretch our limited stock of STANDARD ONE TONNE BAGS until containers arrive in the middle of August. We can supply small quantities at the moment to last people until mid August when stocks return to normal only. Please call to order these bags.
For COVID-19 updates please select the option on the left of the screen.
All orders placed by 2pm will be delivered *next day by GLS couriers.