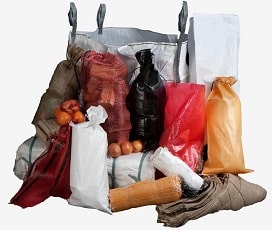 IRELANDS LEADING SUPPLIER OF BULK BAGS,NET BAGS,HESSIAN AND LOTS LOTS MORE....
Update as of Monday 30th 11am
As our warehouse is also on the same property as our house we can "work from home" as normal.
We can operate while the couriers are working, and any updates on that subject will be put up here immediately.
Our staff are 100% isolated from other people, and hand washing & disinfecting EVERYTHING is now regular.
All orders placed by 2pm will be delivered next day by GLS couriers.